St. Jude Children's Research Hospital 2020 Certificate of Appreciation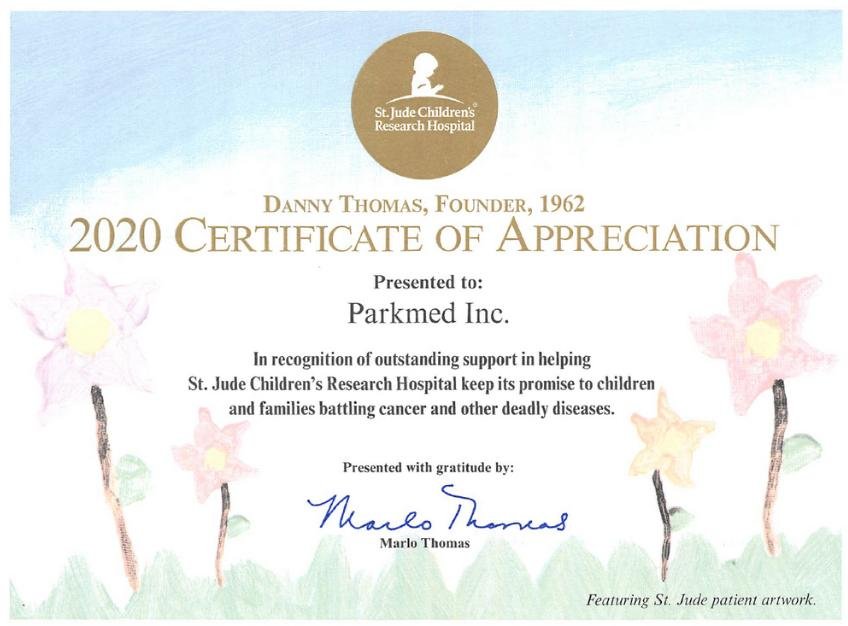 St. Jude Children's Research Hospital is a world leader in developing new, improved treatments for children with cancer. And still, today, as when they opened their doors in 1962, families never receive a bill from St. Jude for treatment, travel, housing or food. That's why we proudly support St. Jude Children's Research Hospital.
About ParkMed Hospitality
As America's Exclusive Healthcare Parking, Transportation, and Hospitality Provider, ParkMed Hospitality provides a full-range of hospitality-related amenities, including Valet Parking, Self-Parking Management, Patient & Employee Shuttle Services, Greeters & Front-Door Ambassadors, Temperature Screeners, Patient Sitters, In-Patient Transport, and Concierge Services exclusively to the healthcare industry nationwide. Visit www.parkmed.org to learn more.