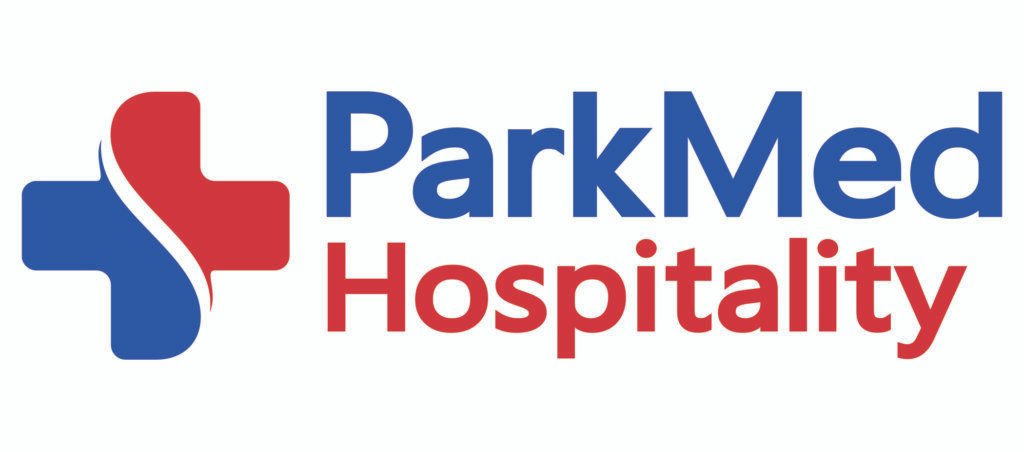 ParkMed Announces Name Change to ParkMed Hospitality
Tampa, FL – ParkMed, America's Exclusive Healthcare Parking, Transportation, and Hospitality Provider, announced today that it is changing its name to ParkMed Hospitality. The name change reflects the company's expertise in Elevating the Human Experience through healthcare hospitality services.
"The new name – ParkMed Hospitality – allows us to emphasize our focus on bringing hospitality to the healthcare industry," said Joe Audino, President of ParkMed Hospitality. "We are committed to being a source of hope and warmth for guests at all touchpoints in the continuum of care, as if we are welcoming them into our own home."
Over the past year, ParkMed Hospitality has unveiled multiple hospitality services at new touchpoints in the continuum of care: Greeters & Front-Door Ambassadors, Patient Sitters, and Patient Transporters.
GREETERS & FRONT-DOOR SCREENERS
A friendly smile and an approachable demeanor can change someone's day. ParkMed Hospitality's Greeters and Front-Door Ambassadors provide warm welcomes to patients and guests. They encourage safe social distancing guidelines and can provide general health screenings.
PATIENT SITTERS
ParkMed Hospitality's Patient Sitters provide patients with one-on-one attention around the clock. They provide companionship through conversation, reading, games, and simply being present. They also have the ability to immediately alert medical staff at the first sign of an issue.
PATIENT TRANSPORTER
Patients get around the hospital safely with ParkMed Hospitality Patient Transporters and Discharge Ambassadors. Their ambassadors greet patients with a smile, assist with collecting patient belongings as needed, and accompany discharged patients until they have been properly released to their transportation home.
The new name is effective immediately and kicks off ParkMed Hospitality's 17th year in business. With the new name comes an updated logo and website. ParkMed invites guests, employees, clients, and potential clients to explore the new website. Potential clients will be able to request a custom proposal through our new form. New hires can access onboarding paperwork and training materials through our new Human Resources page.  
ABOUT PARKMED HOSPITALITY
As America's Exclusive Healthcare Parking, Transportation, and Hospitality Provider, ParkMed Hospitality provides a full-range of hospitality-related amenities, including Valet Parking, Self-Parking Management, Patient & Employee shuttle Services, Greeters & Front-Door Ambassadors, Temperature Screeners, Patient Sitters, In-Patient Transport, and Concierge Services exclusively to the healthcare industry nationwide. Visit www.parkmed.org to learn more.
For more information, please contact Gema Mora marketing@parkmed.org, 877-398-7275 ext 2.